After over 150 votes the people have spoken.
For those of you who didn't see, I uploaded 11 'sketches' of work that I never finished
[link]
and I let other deviants vote on which images they thought I should finish. Here are the results: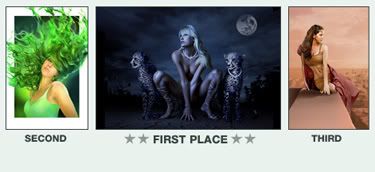 It was neck and neck for 3rd place. I was hoping #5 would get in there so I might have to finish that one too!
What's this? A third Daily Deviation???
It's nice to have these under my belt. I have a list of goals to reach when it comes to my art. One daily Deviation was one of them but I never expected 3

If you're wondering, here are a few of other goals:
ELITE status on GFXArtist
[link]
for me!
Getting published in a Ballistic book
[link]
Preferably EXPOSE or maybe EXOTIQUE